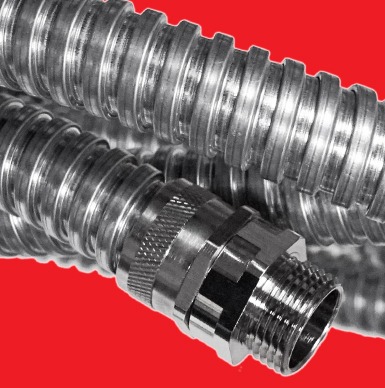 Plain Galvanised Steel Range
Our plain galvanised steel range is typically used for lighting applications, underfloor heating and other high temperature applications where continuous flexing is required. B-Series has been designed for both commercial and industrial users.
The conduit is manufactured from a formed strip of electro-galvanised steel which is helically wound to produce a square-lock construction.
Temperature Range:
-50°C to +300°C
Material:
Galvanised Steel
Colour:
Self Coloured
Ingress Protection:
IP40
Other Information:
Low Fire Hazard, High Mechanical Strength
Manufactured to BS EN 61386
| Product Code | Trade Size | Description | Internal Diameter | External Diameter | Bending Radius | Coil Size |
| --- | --- | --- | --- | --- | --- | --- |
| B10-50M | 10mm | 10mm Plain Galvanised Steel Flexible Conduit | 7.0mm | 9.0mm | 23mm | 50m |
| B12-50M | 12mm | 12mm Plain Galvanised Steel Flexible Conduit | 10.0mm | 13.0mm | 25mm | 50m |
| B16-50M | 16mm | 16mm Plain Galvanised Steel Flexible Conduit | 13.0mm | 16.0mm | 33mm | 50m |
| B20-50M | 20mm | 20mm Plain Galvanised Steel Flexible Conduit | 17.0mm | 20.5mm | 38mm | 50m |
| B25-50M | 25mm | 25mm Plain Galvanised Steel Flexible Conduit | 21.0mm | 25.0mm | 45mm | 50m |
| B32-50M | 32mm | 32mm Plain Galvanised Steel Flexible Conduit | 28.5mm | 32.0mm | 55mm | 50m |
| B40-30M | 40mm | 40mm Plain Galvanised Steel Flexible Conduit | 37.5mm | 41.5mm | 62mm | 30m |
| B50-20M | 50mm | 50mm Plain Galvanised Steel Flexible Conduit | 48.5mm | 53.0mm | 110mm | 20m |
| B75-10M | 75mm | 75mm Plain Galvanised Steel Flexible Conduit | 78.5mm | 85.5mm | 160mm | 10m |
| B100-5M | 100mm | 100mm Plain Galvanised Steel Flexible Conduit | 102.0mm | 109.0mm | 210mm | 5m |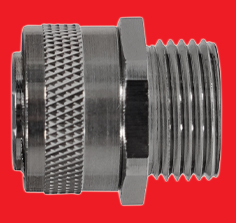 Fittings up to 50mm:
Material: Nickel Plated Brass
2 Part Fitting (Shell & Body)
IP54
Nickel Plated Brass Fixed Fittings
| Product Code | Description | Conduit Size | Thread Size | Pack Size |
| --- | --- | --- | --- | --- |
| CF10 | 10mm Nickel Plated Brass Fixed Fitting | 10mm | M12 x 1.5mm | 10 |
| CF12 | 12mm Nickel Plated Brass Fixed Fitting | 12mm | M16 x 1.5mm | 10 |
| CF16 | 16mm Nickel Plated Brass Fixed Fitting | 16mm | M16 x 1.5mm | 10 |
| CF16-20 | 16mm Nickel Plated Brass Fixed Fitting | 16mm | M20 x 1.5mm | 10 |
| CF20 | 20mm Nickel Plated Brass Fixed Fitting | 20mm | M20 x 1.5mm | 10 |
| CF25 | 25mm Nickel Plated Brass Fixed Fitting | 25mm | M25 x 1.5mm | 10 |
| CF32 | 32mm Nickel Plated Brass Fixed Fitting | 32mm | M32 x 1.5mm | 10 |
| CF40 | 40mm Nickel Plated Brass Fixed Fitting | 40mm | M40 x 1.5mm | 2 |
| CF50 | 50mm Nickel Plated Brass Fixed Fitting | 50mm | M50 x 1.5mm | 2 |
| CF75 | 75mm Die Cast Zinc 4-Part Fitting | 75mm | 3″ PF | 1 |
| CF100 | 100mm Die Cast Zinc 4-Part Fitting | 100mm | 4″ PF | 1 |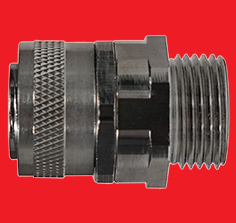 Material: Nickel Plated Brass
2 Part Fitting (Shell & Body)
IP54
Nickel Plated Brass Swivel Fittings
| Product Code | Description | Conduit Size | Thread Size | Pack Size |
| --- | --- | --- | --- | --- |
| CF10S | 10mm Nickel Plated Brass Swivel Fitting | 10mm | M12 x 1.5mm | 10 |
| CF12S | 12mm Nickel Plated Brass Swivel Fitting | 12mm | M16 x 1.5mm | 10 |
| CF16S | 16mm Nickel Plated Brass Swivel Fitting | 16mm | M16 x 1.5mm | 10 |
| CF16-20S | 16mm Nickel Plated Brass Swivel Fitting | 16mm | M20 x 1.5mm | 10 |
| CF20S | 20mm Nickel Plated Brass Swivel Fitting | 20mm | M20 x 1.5mm | 10 |
| CF25S | 25mm Nickel Plated Brass Swivel Fitting | 25mm | M25 x 1.5mm | 10 |
| CF32S | 32mm Nickel Plated Brass Swivel Fitting | 32mm | M32 x 1.5mm | 10 |
| CF40S | 40mm Nickel Plated Brass Swivel Fitting | 40mm | M40 x 1.5mm | 2 |
| CF50S | 50mm Nickel Plated Brass Swivel Fitting | 50mm | M50 x 1.5mm | 2 |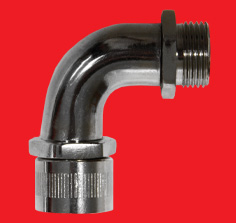 Material: Nickel Plated Brass
2 Part Fitting (Shell & Body)
IP54
Nickel Plated Brass Swivel 90deg Elbow Fittings
| Product Code | Description | Conduit Size | Thread Size | Pack Size |
| --- | --- | --- | --- | --- |
| CF20S90E | 20mm 90deg Swivel Elbow Nickel Plated Brass Fitting | 20mm | M20 x 1.5mm | 10 |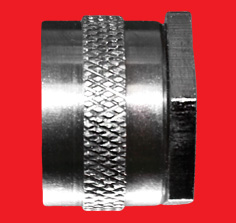 Material: Nickel Plated Brass
2 Part Fitting (Shell & Body)
IP54
Nickel Plated Brass Plain Hole/Box Fittings
| Product Code | Description | Conduit Size | Thread Size | Pack Size |
| --- | --- | --- | --- | --- |
| CF10P | 10mm Nickel Plated Brass Plain Hole Fitting | 10mm | n/a | 10 |
| CF12P | 12mm Nickel Plated Brass Plain Hole Fitting | 12mm | n/a | 10 |
| CF16P | 16mm Nickel Plated Brass Plain Hole Fitting | 16mm | n/a | 10 |
| CF20P | 20mm Nickel Plated Brass Plain Hole Fitting | 20mm | n/a | 10 |
| CF25P | 25mm Nickel Plated Brass Plain Hole Fitting | 25mm | n/a | 10 |
| CF32P | 32mm Nickel Plated Brass Plain Hole Fitting | 32mm | n/a | 10 |