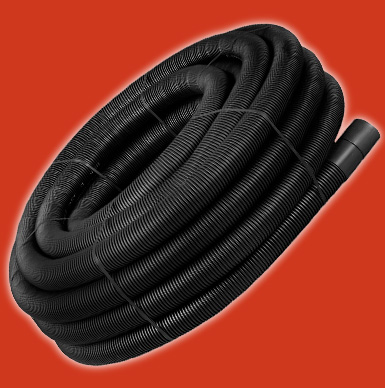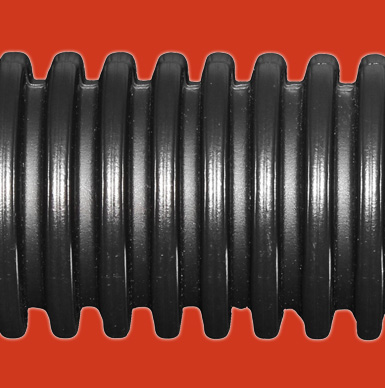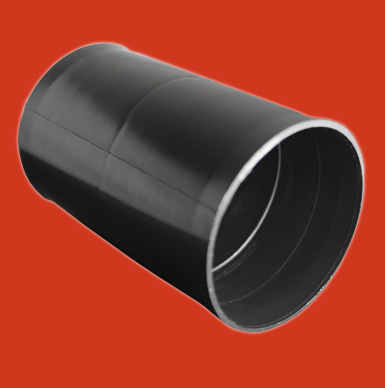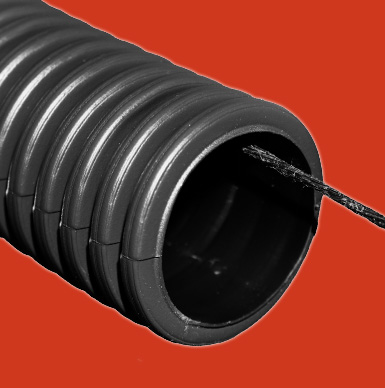 Twin Walled Underground Burial Conduit Range
Flex-It offers the UGC-Series twin-walled underground burial conduit which has a corrugated exterior for additional strength, and a smooth internal bore that prevents cables from snagging. It's manufactured from lightweight HDPE (high-density polyethylene) by a twin-extrusion process. This is where two pipes are extruded simultaneously (one inside the other) and heat welded in one continuous process.
show more

As with all underground cable conduits – used to convey mains electricity, data and telecommunications – the twin-walled range is coloured black and facilitates easy cable insertion.

Given the flexibility and mechanical resistance, and its high resistance to chemicals and water ingress, the underground conduit lends itself nicely to various installations, including those where an irregularity in the ground level is present.

The flexible burial conduit we supply is an excellent choice for running electric power to the garage or garden pond. Encasing such cables in an underground electrical conduit, before burying them, can help to minimise the risk of electric shocks and other potentially harmful events.

At Flex-It, we supply twin-walled underground conduit in 63mm and 110mm in 50m coils. All coils of the UGC-Series are supplied complete with a draw-cord pre-installed throughout and one conduit coupler per coil. We can supply 160mm as a special order item.

If you've got any questions about the underground conduit, or have any special requirements that you would like to discuss in more detail, please don't hesitate to get in touch. Our team is always on hand and will be more than happy to help. Simply call 01530 812 195 during working hours, or drop us an email at sales@flex-it.co.uk, and we'll get back to you as soon as possible.

show less
Material:
HDPE (High-density polyethylene)
Colour:
Black (Other colours upon request)
Other Information:
Excellent impact resistance at low temperatures
BBA Approved
Manufactured to Highways specification
Manufactured to BS EN 61386
| Product Code | Trade Size | Description | Internal Diameter | External Diameter | Coil Size |
| --- | --- | --- | --- | --- | --- |
| UGC-063 | 63mm | 63mm Twin-Wall Underground Burial Conduit | 50mm | 63mm | 50m |
| UGC-110 | 110mm | 110mm Twin-Wall Underground Burial Conduit | 94mm | 110mm | 50m |
| UGC-160 | 160mm | 160mm Twin-Wall Underground Burial Conduit | 137mm | 160mm | Special Order Only |
* Please note UGC-110 is a collection only item due to it's bulky size.
Delivery is available for bulk quantities, please enquire for further information.