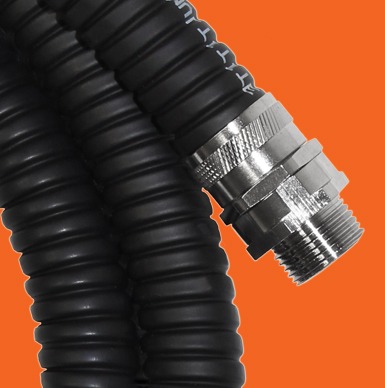 LSOH Covered Steel Range
The low smoke zero halogen (LSOH/LSZH) covered steel range is designed to provide high mechanical protection in a highly flexible format and is specifically recommended for use in public areas where there is either poor ventilation or where public safety is of concern.
It meets European guidelines regarding toxic gas emission and smoke density in case of fire and is ideal for use in train stations, train and bus building applications as well as closed areas, including: airports, tunnels, subway or underground stations and other infra-structure projects, hospitals, shopping centres, elevators, escalators and other public areas.
A unique vacuum extrusion process allows C-Series LSOH to have a thin TPU (thermoplastic polyurethane) jacket, which does not restrict the excellent flexibility characteristics of the galvanised steel inner core and also offers a degree of weatherproofing.
Temperature Range:
-40°C to +80°C
Material:
Galvanised steel core with TPU (thermoplastic polyurethane) jacket
Colour:
Black
Ingress Protection:
IP54
Other Information:
UL 360 – Flame Retardant
Oil/Sunlight Resistant
High Mechanical Strength
Low Fire Hazard & Smoke Density
Halogen Free
Manufactured to BS EN 61386
Want to learn more about our LSOH Steel Range? Fill in the form below!
| Product Code | Trade Size | Description | Internal Diameter | External Diameter | Bending Radius | Coil Size |
| --- | --- | --- | --- | --- | --- | --- |
| C16LSOH-25M | 16mm | 16mm LSOH Covered Steel Flexible Conduit | 13.0mm | 17.0mm | 50mm | 25m |
| C20LSOH-25M | 20mm | 20mm LSOH Covered Steel Flexible Conduit | 17.0mm | 21.5mm | 65mm | 25m |
| C25LSOH-25M | 25mm | 25mm LSOH Covered Steel Flexible Conduit | 21.0mm | 26.0mm | 75mm | 25m |
| C32LSOH-25M | 32mm | 32mm LSOH Covered Steel Flexible Conduit | 28.0mm | 34.0mm | 100mm | 25m |
| C40LSOH-10M | 40mm | 40mm LSOH Covered Steel Flexible Conduit | 37.7mm | 45.0mm | 115mm | 10m |
| C50LSOH-10M | 50mm | 50mm LSOH Covered Steel Flexible Conduit | 48.4mm | 56.0mm | 135mm | 10m |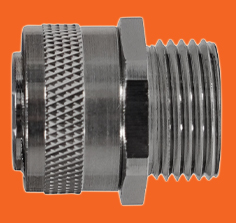 Material: Nickel Plated Brass
2 Part Fitting (Shell & Body)
IP54
Nickel Plated Brass Fixed Fittings
| Product Code | Description | Conduit Size | Thread Size | Pack Size |
| --- | --- | --- | --- | --- |
| CF16 | 16mm Nickel Plated Brass Fixed Fitting | 16mm | M16 x 1.5mm | 10 |
| CF16-20 | 16mm Nickel Plated Brass Fixed Fitting | 16mm | M20 x 1.5mm | 10 |
| CF20 | 20mm Nickel Plated Brass Fixed Fitting | 20mm | M20 x 1.5mm | 10 |
| CF25 | 25mm Nickel Plated Brass Fixed Fitting | 25mm | M25 x 1.5mm | 10 |
| CF32 | 32mm Nickel Plated Brass Fixed Fitting | 32mm | M32 x 1.5mm | 10 |
| CF40 | 40mm Nickel Plated Brass Fixed Fitting | 40mm | M40 x 1.5mm | 2 |
| CF50 | 50mm Nickel Plated Brass Fixed Fitting | 50mm | M50 x 1.5mm | 2 |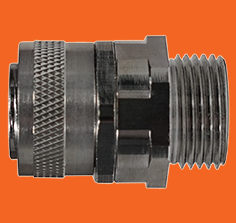 Material: Nickel Plated Brass
2 Part Fitting (Shell & Body)
IP54
Nickel Plated Brass Swivel Fittings
| Product Code | Description | Conduit Size | Thread Size | Pack Size |
| --- | --- | --- | --- | --- |
| CF16S | 16mm Nickel Plated Brass Swivel Fitting | 16mm | M16 x 1.5mm | 10 |
| CF16-20S | 16mm Nickel Plated Brass Swivel Fitting | 16mm | M20 x 1.5mm | 10 |
| CF20S | 20mm Nickel Plated Brass Swivel Fitting | 20mm | M20 x 1.5mm | 10 |
| CF25S | 25mm Nickel Plated Brass Swivel Fitting | 25mm | M25 x 1.5mm | 10 |
| CF32S | 32mm Nickel Plated Brass Swivel Fitting | 32mm | M32 x 1.5mm | 10 |
| CF40S | 40mm Nickel Plated Brass Swivel Fitting | 40mm | M40 x 1.5mm | 2 |
| CF50S | 50mm Nickel Plated Brass Swivel Fitting | 50mm | M50 x 1.5mm | 2 |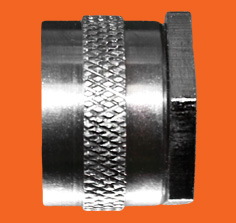 Material: Nickel Plated Brass
4 Part Fitting (Shell, Olive, Ferrule & Body)
IP65
Nickel Plated Brass Plain Hole/Box Fittings
| Product Code | Description | Conduit Size | Thread Size | Pack Size |
| --- | --- | --- | --- | --- |
| CF16P | 16mm Nickel Plated Brass Plain Hole Fitting | 16mm | n/a | 10 |
| CF20P | 20mm Nickel Plated Brass Plain Hole Fitting | 20mm | n/a | 10 |
| CF25P | 25mm Nickel Plated Brass Plain Hole Fitting | 25mm | n/a | 10 |
| CF32P | 32mm Nickel Plated Brass Plain Hole Fitting | 32mm | n/a | 10 |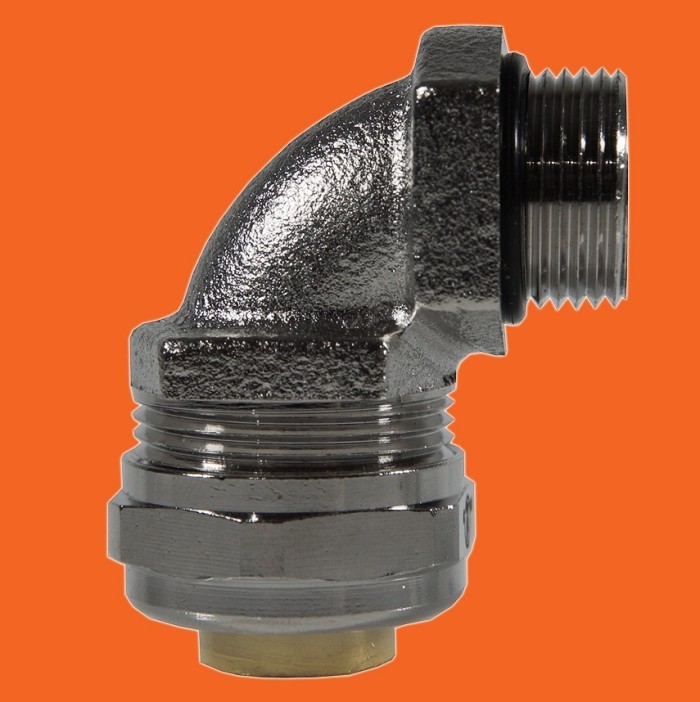 Material: Nickel Plated Brass
4 Part Fitting (Shell, Olive, Ferrule & Body)
IP65
IP65 Nickel Plated Brass 90deg Elbow Fittings
| Product Code | Description | Conduit Size | Thread Size | Pack Size |
| --- | --- | --- | --- | --- |
| CF16E90 | 16mm IP65 90deg Elbow Nickel Plated Brass Fitting | 16mm | M16 x 1.5mm | 10 |
| CF20E90 | 20mm IP65 90deg Elbow Nickel Plated Brass Fitting | 20mm | M20 x 1.5mm | 10 |
| CF25E90 | 25mm IP65 90deg Elbow Nickel Plated Brass Fitting | 25mm | M25 x 1.5mm | 10 |
| CF32E90 | 32mm IP65 90deg Elbow Nickel Plated Brass Fitting | 32mm | M32 x 1.5mm | 5 |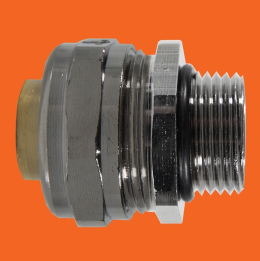 Material: Nickel Plated Brass
4 Part Fitting (Shell, Olive, Ferrule & Body)
IP65
IP65 Nickel Plated Brass Straight Fittings
| Product Code | Description | Conduit Size | Thread Size | Pack Size |
| --- | --- | --- | --- | --- |
| CF16-IP65 | 16mm IP65 Fixed Nickel Plated Brass Fitting | 16mm | M16 x 1.5mm | 10 |
| CF20-IP65 | 20mm IP65 Fixed Nickel Plated Brass Fitting | 20mm | M20 x 1.5mm | 10 |
| CF25-IP65 | 25mm IP65 Fixed Nickel Plated Brass Fitting | 25mm | M25 x 1.5mm | 10 |
| CF32-IP65 | 32mm IP65 Fixed Nickel Plated Brass Fitting | 32mm | M32 x 1.5mm | 5 |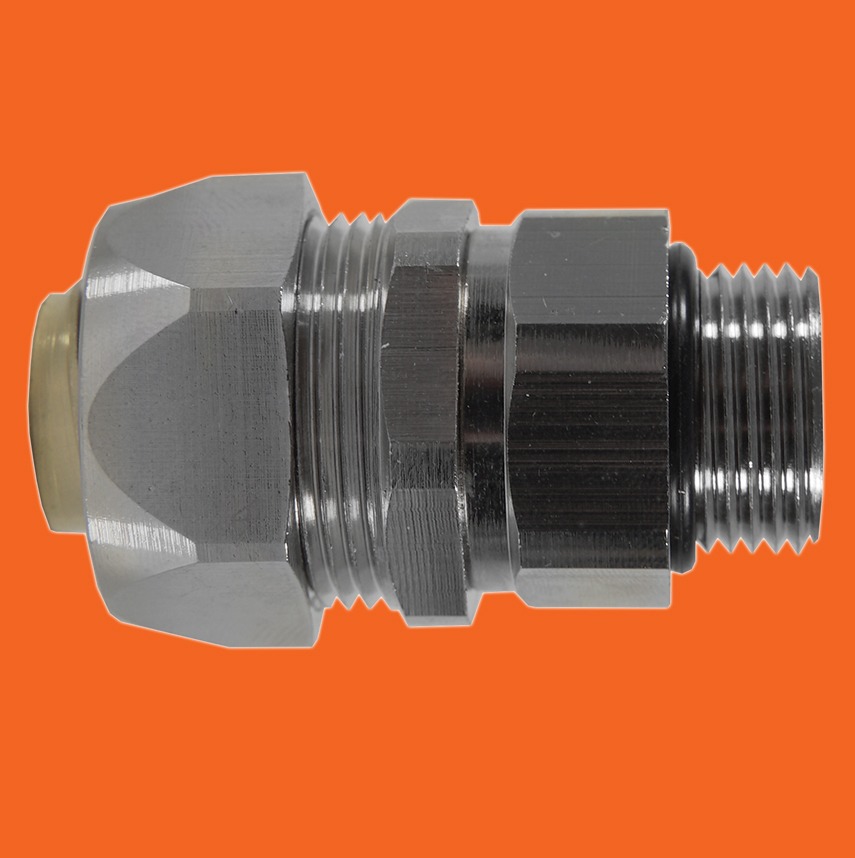 Material: Nickel Plated Brass
4 Part Fitting (Shell, Olive, Ferrule & Body)
IP65
IP65 Nickel Plated Brass Swivel Fittings
| Product Code | Description | Conduit Size | Thread Size | Pack Size |
| --- | --- | --- | --- | --- |
| CF16S-IP65 | 16mm IP65 Swivel Nickel Plated Brass Fitting | 16mm | M16 x 1.5mm | 10 |
| CF20S-IP65 | 20mm IP65 Swivel Nickel Plated Brass Fitting | 20mm | M20 x 1.5mm | 10 |
| CF25S-IP65 | 25mm IP65 Swivel Nickel Plated Brass Fitting | 25mm | M25 x 1.5mm | 10 |
| CF32S-IP65 | 32mm IP65 Swivel Nickel Plated Brass Fitting | 32mm | M32 x 1.5mm | 5 |