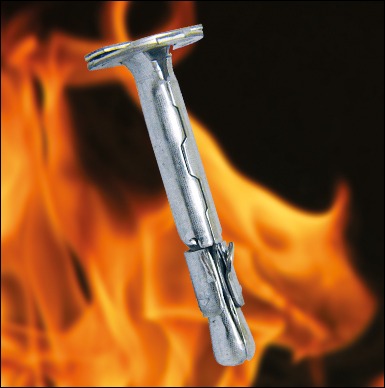 MND – Metal Expanding Nail
Material: Steel HX42LAD Z100 zinc coated.
Fire resistant to class F120 (120 minutes).
Fully complies with 18th edition wiring regulations.
Saves up to 15% working time for mounting.
Requires a 6mm hole.
Nail Length: 45mm.
Box Quantity: 100.
The MND is suitable for fastening electrical lines and equipment including fire resistant cable clips, brackets and holders according to BS 7621:2018 but also for mounting other items with a thickness up to 5mm.
To install just drill a 6mm hole and hammer the nail into the hole. The MND is designed to expand when inserted into the drilled hole so there's no need to hold the fixing.